Partner Program
Let's work together!
Step 1: Send People Our Way
Refer clients, or spread the word via your blog, site, or by actually talking to people.
Step 2: Profit!
We pay you 20% each month for each restaurant that you refer with your link.
Common Questions
How do I get paid?
We pay you via PayPal. As long as you've earned at least $25, you can request a payout at any time.
How much can I make?
Well, potentially lots. We don't place any limits on your earnings, so the more you refer, the more you earn.
How does tracking work?
We give you a special link, and anyone clicking that link receives a tracking cookie. Anyone who uses your link and registers within 30 days will be credited to your partner account.
If someone upgrades, does that count?
Yes.
Strategic Partners
People we like

Open Menu(tm) has created the first standard to revolutionize the way restaurants store and share their menus over the Internet by standardizing the menus' structure and format. Open Menu(tm) catalogs your menu and distributes the information to a network of restaurant based websites, mobile applications, web applications and even your own website. When you update your menu, everyone, everywhere, gets the update. You stay in total control of your restaurant's information and menu.
Happytables makes it really easy for restaurants to set up an awesome web site, manage events, social media, and more.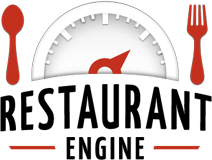 Restaurant Engine streamlines the process of getting your website professionally done, without the headache (and extra costs) of hiring a web designer. Get your new website launched in a day, complete with integrated online ordering from Open Dining.